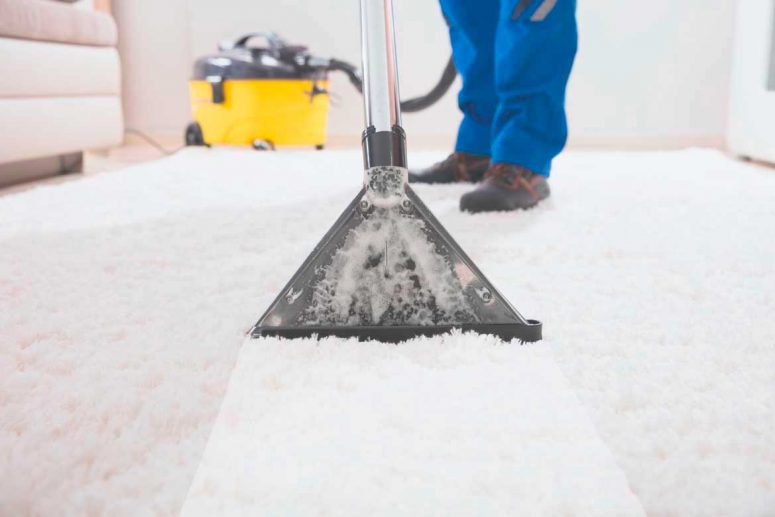 Planning and prepping for your holiday party takes a lot of work. While you're going through your list and checking it twice, don't forget to take time for floor protection! Hardwood, tile, carpet and other flooring can take a beating with large holiday crowds in your home.
Tips to Protect Your Floors Before Guests Arrive
Luckily, there are some preventative steps you can take to keep your floors free from unsightly stains, scratches, scuff marks and permanent damage your holiday guests may accidentally cause. Take a look at our effective tips and tricks to help protect your floors and keep the festivities fun and relaxing:
Keep outdoor mats at each entryway. Mats encourage guests to wipe off their shoes before entering your home. As guests shuffle in, clean your mats regularly to keep them free of unwanted debris.
Place entrance rugs in high-traffic areas. Flooring by the front door, hallways, gathering spots and dining areas are likely to gather a lot of dirt. If you live in a snowy region, puddles of water near the front door may also be common. To prevent dirt and grime from being tracked around the house, place rugs made with synthetic materials in these spots. Avoid ones with rubber or foam backings, since these can trap moisture and permanently damage the floor.
Place a shoe rack near the front door. This will encourage guests to remove their shoes and keep filth and dirt from being tracked around your home.
Put felt pads or glides underneath furniture. As your friends and family move their dining chairs in and out, or move extra chairs into the living room, your floors are likely to be permanently scratched. Felt pads or glides will help prevent scratching or other damage all year long. You can even cut the pads to properly fit the size of your chairs.
Place fitted covers or cheap decorative throws over expensive furniture. If you're worried your couches may get dirty or stained, too, cover them up! Using covers or throws is an easy way to protect expensive furniture and help prevent stains on pricier investments.
Put extra trash cans in high-traffic areas. The more trash receptacles you have strategically placed around the home, the less likely items will pile up, fall over and cause spills or permanent stains on your flooring.
Keep a few hand towels within easy reach. That way, you'll be able to quickly clean up the most common holiday spills as they happen and hopefully avoid permanent staining.
Floor protection is important, but it's not as important as enjoying the company of your friends and family. In order to spend as much quality time with your guests as possible, use the preventative steps above to help keep your holiday festivities carefree and scuff-free.
If you'd prefer to spend time planning your party than preparing your carpets or floors, ask the experts at Evrus about our custom floor cleaning services. We have the experienced teams, industry knowledge and advanced tools to get your floors and carpets perfectly clean – before or after a party.